Welcome to Frog Creek Socks
Soft, Natural, Comfort
Alpaca socks for farm store or boutique retailers and custom-made socks for your farm grown fiber, spun, yarn.
Store Links
We make socks that are very soft, keeping feet warm on cold days
and dry on warm days. We are dedicated to producing quality knit socks
using yarn spun from natural fiber and work with farms and mills. We sell to retailers.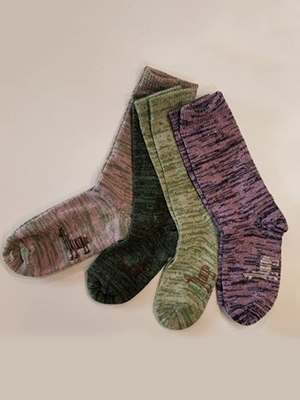 This alpaca sock has a marbled look. We offer them at a maximum of 24 pair per order (due to...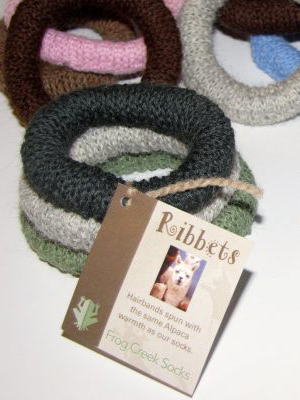 Ribbets are hair ties made from the same Alpaca yarn as our socks and are hand finished. They come...