Welcome to Frog Creek Socks!
Soft, Natural, Comfort
Alpaca socks for farm store or boutique retailers and custom-made socks for your farm grown fiber, spun, yarn.
Store Links
We make socks that are very soft, keeping feet warm on cold days
and dry on warm days. We are dedicated to producing quality knit socks
using yarn spun from natural fiber and work with farms and mills.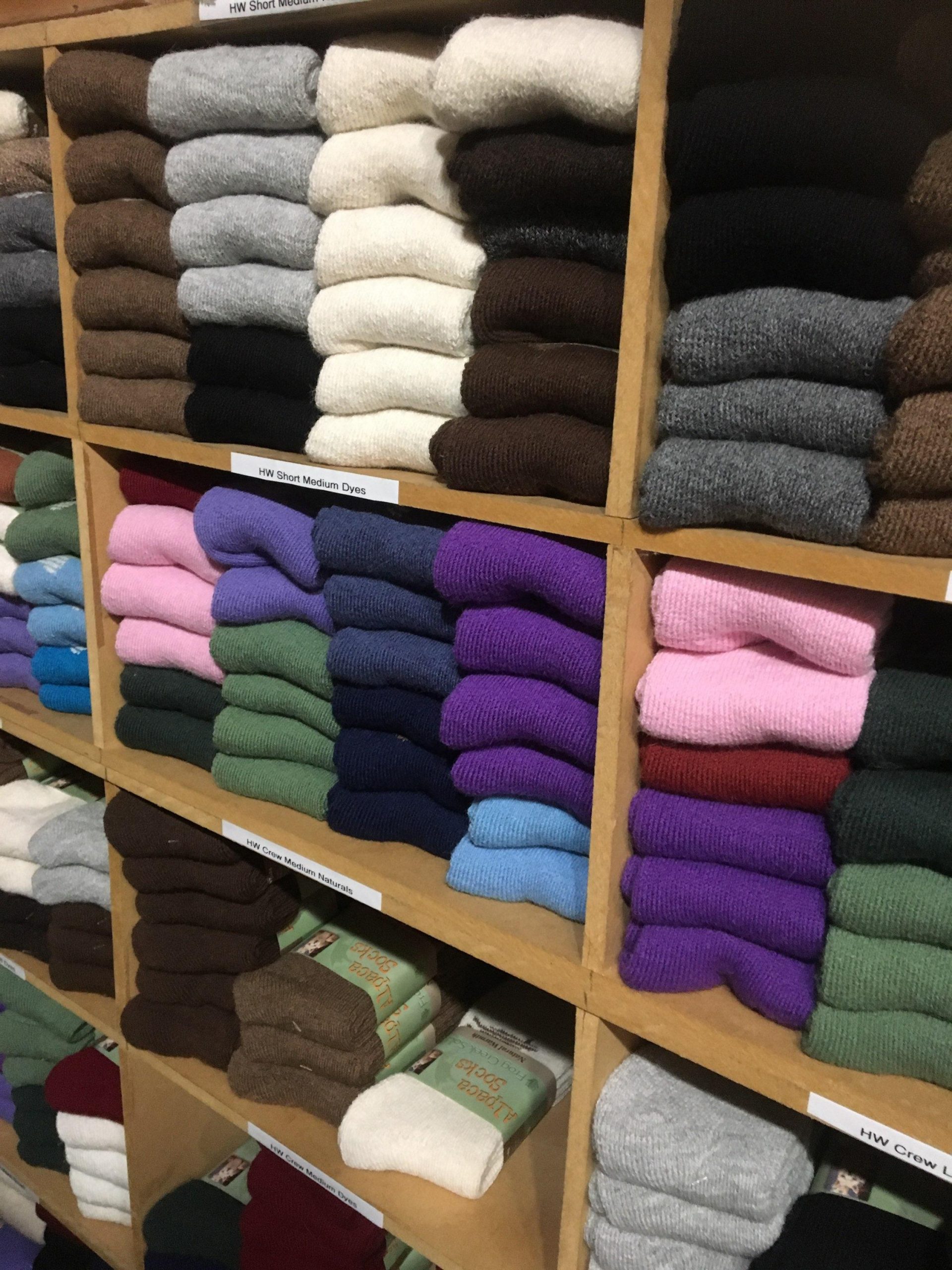 Some colors may be temporarily out of stock and will be added back as color choices.  Our...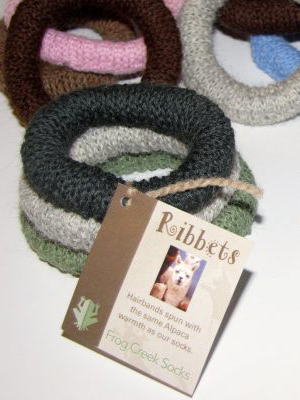 Ribbets are hair ties made from the same Alpaca yarn as our socks and are hand finished. They come...